About Us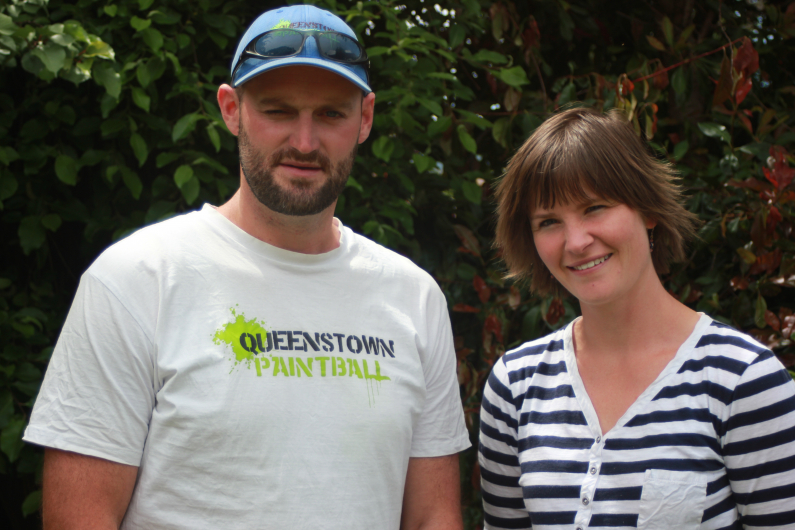 Aaron and I set up The Playground in December 2014. The Playground is actually an expansion of Queenstown Paintball, which we bought in August 2011 and have made bigger and better, over the last few years.
Aaron and I moved to Queenstown, from Dunedin, at the end of 2002 and we haven't looked back since. Aaron is an Otago boy, born and breed, where I am originally a Hawke's Bay girl but, Central Otago is definitely the place that we now call home. 
Aaron initially moved to Queenstown to work as a Chef but over his time in the Wakatipu Basice, he's since worked as a Courier, for 6 years and, in 2011, started his own business as The Stand in Man. When he's not busy working at The Playground, Aaron helps out other businesses in town by acting as a Relief Driver and filling in for anyone that needs time off - everyone from the milkman to tourism operators! Aaron has since worked for Sunrise Balloons in Queenstown, before moving into the construction trade, but continues to drive, from time to time, as well as helping me to run The Playground. Phew!
I am a trained Occupational Therapist, who has since trained as a Massage Therapist and also have my own massage business in Queenstown, Penny Bolton Massage Therapist, working mainly with locals who need some respite from the active adventures that Queenstown is renowned for! Up until October 2010, when we had our first son, Angus, I ran my massage business full-time. Now, I massage during school hours, working around Angus and our other son Benji's busy schedules. On top of all that, I'm responsible for all the behind-the-scenes administration of The Playground.
The Playground was set up by Aaron and I, to offer multiple, inexpensive, high quality activities in one, beautiful, outdoor location. We wanted something fun and affordable team activities for local Queenstowners to make the most of and to show off our beautiful region for any visiting groups.
We're so excited about what we offer at The Playground and are amped to unleash all the potential that The Playground holds.