Adventure Team Challenge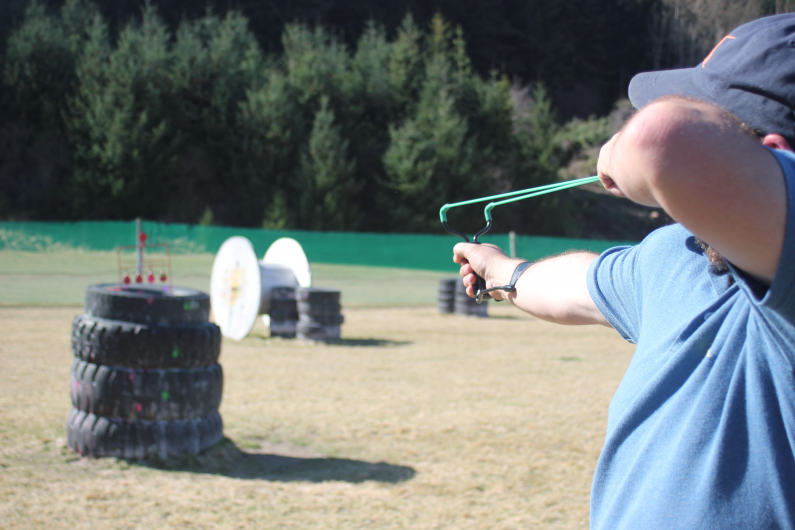 The Adventure Team Challenge - Multiple Activities for Team Building in one Location  
Our Adventure Team Challenge has a bit of something for everyone and the best thing is it is all in one large private location, that has spectacular scenery. We have a range of components that you can choose from depending on the group size, budget and time. 
We can run this Adventure Team Challenge in a number of different ways depending on if you are wanting the focus to be more be on team building, an individual challenge or just fun for your business or conference.
Our amazing race is a taste of the best bits The Playground has to offer with some added extras. Target shooting with slingshots or paintball guns, Ropes course relay, sheep herding or horizontal bungee to name a few.
Once the participants have completed the Adventure Team Challenge  the group can relax and unwind in our tranquil spot.  You can either bring some food to cook off on the BBQ or have a cater come in to provide a bite to eat.
If the Adventure Team Challenge sounds like something that your corporate group or team would be interested in please flick me an email or give me a call today and I can give you information and a list of Challenges to choose from.