Resilience and Personal Strength Program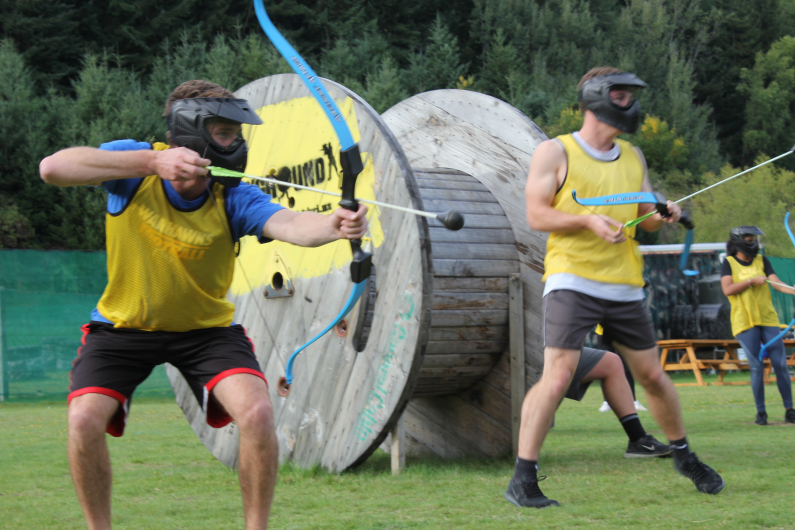 Empower and

Inspire
What it is:
Our Strength and Resilience Program is implemented through the use of our Ropes Challenge and Archery Combat game. Whilst doing these activities, we teach participants key components of resilience and the importance of identifying personal strengths, in a challenging, but fun environment. We hope that they will be able to apply and use everything they learn, in real-life situations.
What is included:
The Ropes Challenge includes some components that are more challenging than others, depending on each individuals personal strengths; some are better at the balance aspects, some at upper or lower body strength, or confidence. No matter their fitness, or age, or ability, everyone is able to complete the challenge and we use the areas of the course that participants find more challenging, to teach the skills of resilience, through the use of key phases and practical actions.
After the Ropes Challenge, we move onto our Archery Combat activity, where we discuss the different skills needed to successfully complete the game. Again, some participants are better at shooting targets, while others are great at catching, retrieving or dodging arrows. The importance and value of recognising and utilising these different strengths is highlighted by our staff, demonstrating how important it is for teams to work together and draw on each other's strengths, in order to play the game well.
After the activities are completed, we discuss implementing what we have learnt in real life situations, to get the most out of life, ourselves and each other.
Details:
Two hours of activities plus a 30 minute discussion, including the resilience journey the owners of The Playground have been on, whilst setting up a tourism business in Queenstown
Free transport to our site is available for groups of 30 or less. (The Playground is located 20 minutes out of Queenstown's CBD, at the bottom of Coronet Peak).