Nerf Wars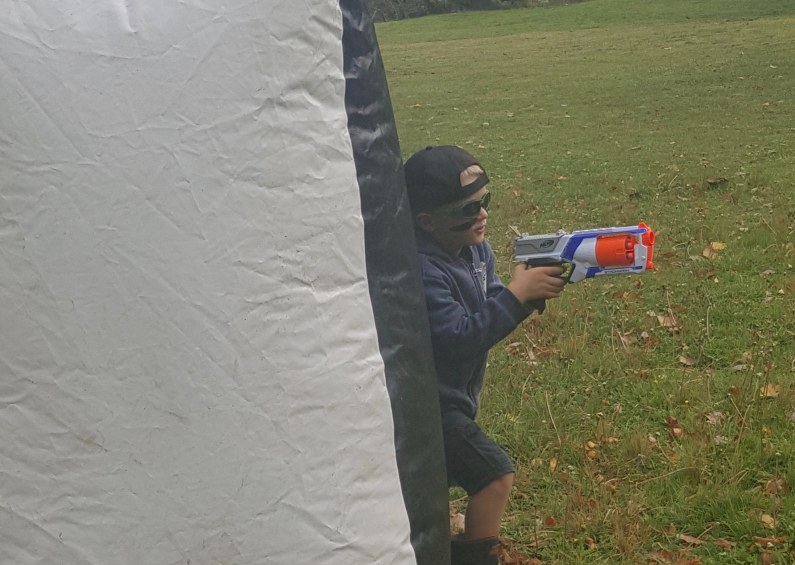 The Playground is excited to announce we are adding Nerf Wars as another fun group activity.
Unlike all our other activities that are for participants 10 years and older, Nerf Wars is targeted at kids between 5 and 14 years old.
Most kids know what a Nerf gun is and probably have had a ball shooting them. We are setting up a safe environment for groups of kids to go all out in the name of fun.
We set up different game scenarios, and send the children out with a Nerf gun, bullets and their sun glasses for eye protection using the bunkers as cover while carrying out missions.
Nerf Wars is available in school holidays at set session times with only 20 spaces available per session. Also you can book a session for birthday parties.
-Please bring sunglasses for participants and spectators, you must wear them during sessions.

-A parent or guardian (over 16years) must to be present for the whole session while children are playing.

-Only our Nerf guns are to be used.