Going Alcohol Free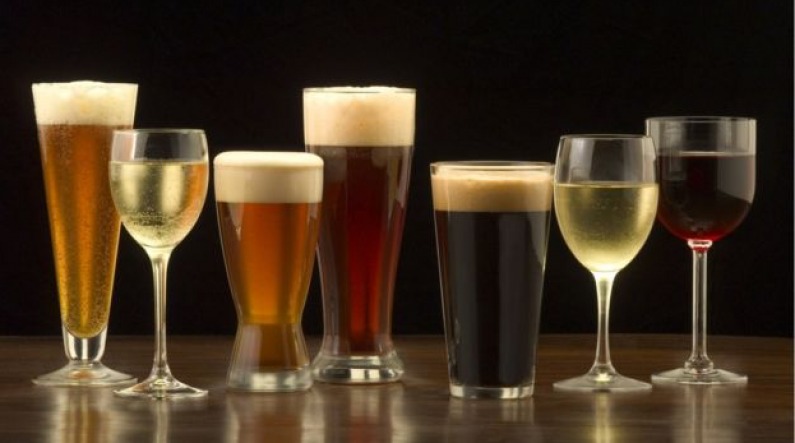 Title: The Evolution of The Playground: Going Alcohol-Free for a Safer and Better Experience
When The Playground acquired Queenstown Paintball, the days were filled with excitement, camaraderie, and a fair share of alcohol. Back then, there were no restrictions on enjoying a drink while battling it out on the paintball field. However, times have evolved, and the need for change became apparent.
The catalyst for this transformation was the 2016 Health and Safety Act, which ushered in critical health and safety regulations. These new rules prompted us to rethink our approach to alcohol at The Playground. But it wasn't just legal obligations driving this change; it was also about maintaining the quality of our experience.
We'll admit, we were apprehensive about how our customers, especially groups like Stag and Hen Do parties and Corporate Staff Do's, would react to this shift. We had built a reputation for our legendary Stag Do's, and it seemed like we were tampering with a winning formula. However, like many businesses looking to modernize, we decided it was time to adapt, fully aware that change often comes with challenges.
We are thrilled to report that the response has been overwhelmingly positive. While there were a few initial concerns from groups accustomed to celebratory drinking, most of our customers have embraced the no alcohol before games. In fact, some have even thanked us for implementing the restriction.
By not allowing alcohol consumption before activities, we've relieved the pressure on groups and individuals who may not want to drink throughout the day. Additionally, it makes the entire event more affordable, especially considering that Stag and Hen Do's can quickly rack up expenses.
That said, we're not here to be party poopers. After all the action has concluded, we encourage our participants to unwind and celebrate with a drink or two. Our facilities also include BBQ areas, and we invite groups to make use of them, especially those planning to explore Queenstown's nightlife after their adventure.
As the understanding of alcohol's impact on inhibitions, reactions, and safety continues to grow, more restrictions are being put in place across various domains. The Playground is proud to be part of this safety-conscious movement. We prohibit alcohol consumption before activities and participation in our games by anyone we perceive to be intoxicated, aligning with safety regulations while ensuring everyone has a memorable time.
Rest assured, we haven't lost sight of the fun and excitement that define Queenstown. At The Playground, we want your experience to be not just great but unforgettable. So come, enjoy the thrill, and remember the adventure for years to come in our alcohol-free environment.