Top Winter Activities in Queenstown (Off the Mountain)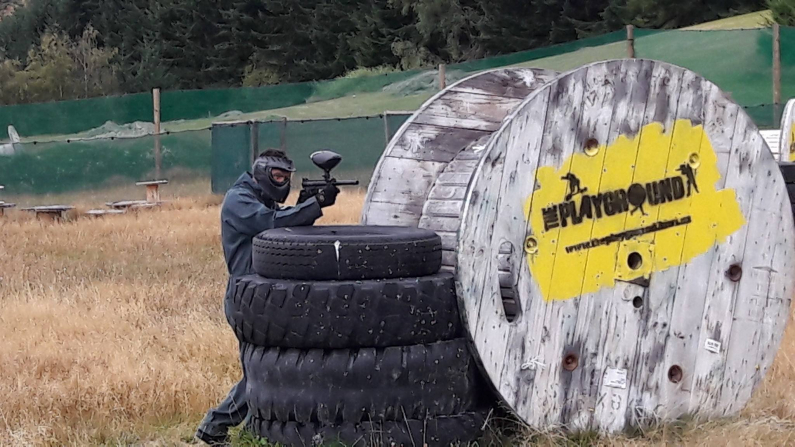 Queenstown's winter wonderland is a magical place to be, snow swirling down covering the mountains with perfect powder. There are days though when the weather gets too wild or your poor body is hammered from days of riding the mountains when you need a break from the slopes. This is the time to experience some of the other magic winter activities that Queenstown has to offer. 
For those in the know, there are plenty of fun ways to enjoy winter in Queenstown off the mountain. Here are some of our favourite activities to give you some respite from the slopes. Whether you want to relax all toasty and warm inside or enjoy some active outdoor fun, there is something for everyone.  
Fat Badgers is Queenstown's home of the best New York style pizzas and is a long-time favourite of locals and visitors. Their pizzas are massive! Whether you want a quick slice and a beer for lunch or a full on feast with your mates this hip little laneway restaurant has loads of tasty options. This includes a winter time favourite with their own special brand of poutine to warm you up. Yummo!
Onsen Hot Pools is the best place to find your bliss and relax while taking in the beauty of the views across the Shotover Canyon. Their cedar hot tubs can take up to four adults and are heated up to a delish 39.8C in winter. While soaking in the hot pools, taking in the spectacular setting, you can also order one of their drinks packages and enjoy a tipple while you relax. If you want an extra special treat you can book a massage to get the full Onsen experience. If the hot pools sound like you, make sure you book in advance as these are a popular choice. Their friendly team will even pick you up and drop you back to Queenstown for free!
Mobile Massage Queenstown is the perfect option if you don't feel like leaving your room or Body Sanctum Day spa. Both have awesome teams of experienced therapists can offer you a super relaxing massage or a deep tissue massage if your muscles needs some extra special attention after long days of skiing or snowboarding. They even offer a couples massage if you want to get into a feel-good mood with your significant other. They supply the massage table, relaxing music, beautiful aromatherapy oils and everything you need to give you a fantastic massage. Inhale, exhale, relax…. 
The Playground is the choice for those who like a bit of active relaxation! Time to give those legs a stretch and get your mates together for a Paintball mission, Archery Combat or some smashing fun playing Bubble Soccer. We offer groups activity combos to choose from on our awesome site, free transport for group bookings, and can promise a great day full of laughs. We even have Nerf Wars for kids aged 5 to 14 years so any younger ones in your group can join in the fun too. Activities are available that suit a range of budgets, and there are free BBQ facilities on site or use of the neighbouring cafe. Come and join us for some awesome fun!
Fear Factory is a must if you're looking for that extra adrenaline rush to keep you on a high. Not for the faint hearted, you and your mates can walk the dark hallways of the Fear Factory and see who will chicken out first! There will be plenty of spine-tingling suspense and screams along the way. This is an unforgettable scary treat and must-do while you're in Queenstown.
So whether you want to get physical or relax your tired body after a day up the mountain there is plenty to do in our favourite winter town. Check out these top activities Queenstown has on offer to keep you entertained and sure make your winter getaway is extra special.