Our Plan For The Playground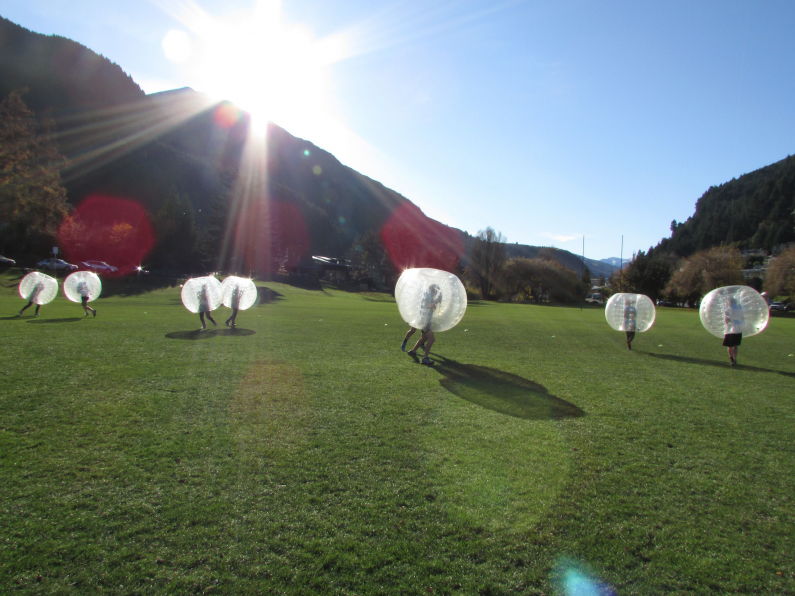 The Playground launched in December 2014. We are operating the business as a mobile service at the moment, however we have plans to set the business up in a permanent location with Bubble Soccer, Archery Tag, Mountain Boarding and Paintball.
We are all about Queenstown. We have been living here since 2002 and love this place, the views and the people. The one thing that we, as many people here struggle with is the price of thing. 
In setting up The Playground we truly are aiming to make our activities affordable for groups who live in Queenstown and those visiting. We don't have special "locals prices" as many businesses do. Our prices are local prices, the tourists just get to enjoy them too. 
When we were Queenstown Paintball one of the things we struggled with the most is defining a local when it came to pricing. I mean we got groups from all over New Zealand and I struggled not letting those in say Alexandra (1 hour away) get the same price as those in Queenstown. 
So our plan for The Playground is that those on an average Queenstown wage can afford to come out and play our activities. We are set up for all groups, but staff do's and birthday parties are our bread and butter so we are priced our activities around that.
We are wanting The Playground to be part of the community, a go to for local Queenstowners and aim to continue working on this whether we are mobile or in a permanent location. 
So watch this space!