Good Company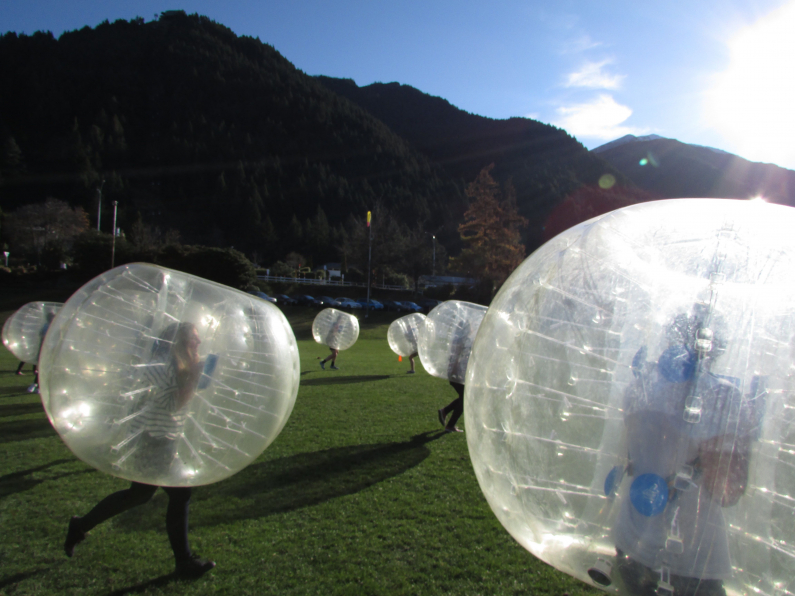 Over the years since the days that we owned Queenstown Paintball we have built up relationships with some wonderful businesses.
The following are companies we work with on a regular basis for general bookings, specialist tour groups or stag do's:
Little Brown Kiwi is a tour fantastic tour company that specialises in adventure education for international students and schools. http://littlebrownkiwi.com/
Easy Queenstown specialise in creating spectacular itineraries for you and your groups requirements. They offer groups fun and easy options to experience all the lower South Island has to offer. http://www.easyqueenstown.co.nz/
Queenstown.com is Queenstown comprehensive travel directory. Love this website. http://www.queenstown.com/
Both The Station http://www.thestation.co.nz/ and Queenstown i-site Information Centre http://www.queenstown-vacation.com/ are fantastic information centres in Queenstown that will look after you and help you book everything you need for a perfect holiday.
Hallpass is the place to go when you need help planning your Hens and stag do's in Queenstown. http://www.hallpass.co.nz/
Destination Queenstown Is Queenstown official website, it is a huge source of information in the area. http://www.queenstownnz.co.nz/
Tripadvisor http://www.tripadvisor.co.nz/
New Zealand Tourism Guide http://www.tourism.net.nz/
Accommodation
Base Backpacker Hostels http://www.stayatbase.com/hostels and Nomads Hostel http://nomadsworld.com/ are two fantastic hostels in the centre of Queenstown. The both have awesome staff and are very popular.
Pinewood Lodge Another fantastic place to stay. Pinewood is a 5 minute walk to the centre of Queenstown. It is great for group bookings and have very affordable prices.  http://www.pinewood.co.nz/
Reavers Also 5 minutes from town. This place has awesome views over the Queenstown township, friendly staff and a great vibe. http://reavers.co.nz/